GARDENERS
 | HOOSIER GARDENER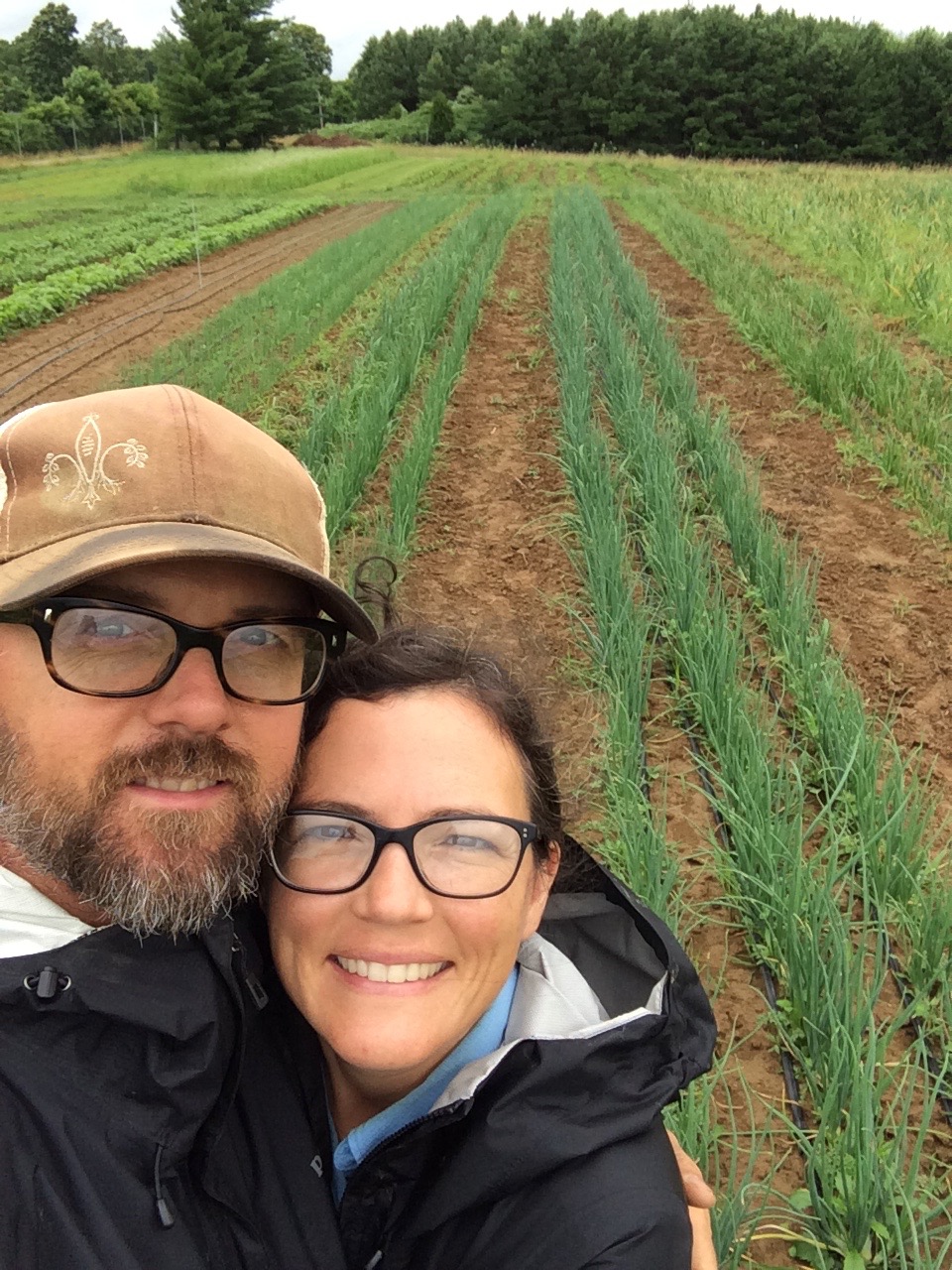 Farming since 2006
 Larry Lesher – Steward
When Larry was a child he was asked what he wanted to be when he grew up and he replied, "a farmer or a hobo," he is happy that the Lord has led in his life and feels he has found his life work and passion as a farmer. Larry started farming in Seattle, WA. in 2006 as an intern on an Organic Farm, Natures Last Stand. He then started Local Roots Farm with two other partners where he grew as a farmer starting a new farm from scratch. He then went on to manage the farm at the Black Hills Health and Education Center from 2009-2011. Larry and Michelle then made the move to Southern Indiana where Eastward Gardens was established in 2013. He has grown not only as a farmer but as a child of God. He is excited to share his experiences and looks forward  to learning more about Gods plan for agriculture.
Michelle Lesher – Steward
Michelle grew up in the city, never having had a garden but always had a love for animals and nature. As a teenager she had strong desires to live in a way that supported the health of the environment. It was in 2006, when Larry and Michelle moved to Seattle WA for Michelle to pursue a Masters Degree in Nutrition at Bastyr University, that her affinity for agriculture began. She worked for many years as an registered nurse, registered dietitian and lactation consultant full-time and would labor on the farm before and after her job whenever possible. It was in 2017 that her dreams came true and she became a full-time farmer and ….well the rest is history in the making!